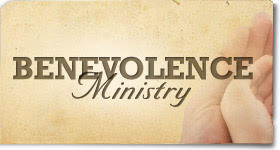 The benevolence ministry provides spiritual support to those in the midst of bereavement and illness. Which includes counselling and material assistance in the name of our lord Jesus Christ.
Our purpose is to keep this ministry as an explicit testimony to the love of Jesus Christ, not simply to provide services. We will empower and strengthen those that are in need physically and emotionally.
The benevolence committee consist of individuals who loves the lord and is committed to serving those in need.